How to use FotoFuze
FotoFuze is a one step image cleanup service. Simply highlight the object and its shadows. That's it!

FotoFuze works best when your object has a flat, untextured, white or black background. Here are some examples of good and bad backgrounds: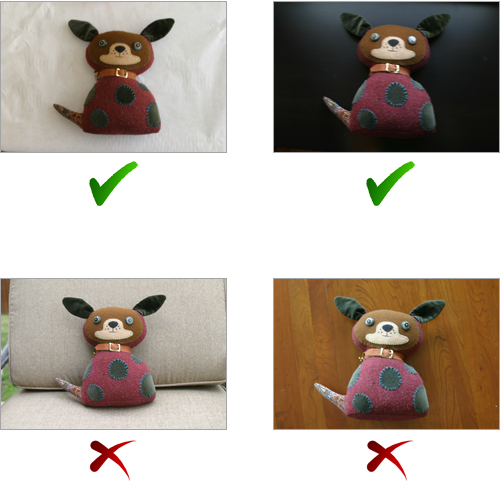 Processing generally takes less than a minute. But don't wait for it! Go ahead and begin fuzing another photo!
The short video above goes through all the steps, including highlighting. To start fuzing your own photos, click below to begin!